If you've experienced a power outage after a storm, you know how frustrating it is. In addition to worrying about food spoiling in your refrigerator and freezer, your life comes to a standstill. A backup generator can solve this problem by providing you with uninterrupted power in almost any situation. At 
The Flash Electric LLC
, we handle generator installation. We can help you determine what generator that's right for your home and provide you with superior installation services.
When will a generator become useful?
Generators are like the engine of your car. Generators create mechanical energy by converting fuel. These can be useful when there are Blackouts, uncontrollable weather, natural disasters, earthquakes, and much more.
Benefits of having a generator
 Have electricity even if there's a power outage.
 A local power outage does not affect your home.
 Uninterrupted power. This means that no food will be spoiled in your refrigerator.
 Prevents any power surge when local power is returned.
 Keep your home running for days in unexpected disasters.
Generators usually run on propane or natural gas. These will automatically start if the local power is down.
Types of Home Generators
Portable Home Generator
Home Standby Generator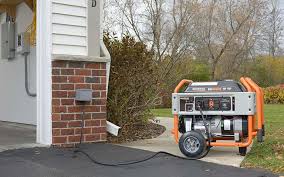 Selecting your Generator The Flash Electric LLC will tackle this with you to identify how much power you use and what type of generators is suitable for you. Because if you just choose a generator on your own, it might not be compatible with your home. The reasons could probably be that the generator you've chosen has the little capacity, or you've chosen a high maintenance generator that uses too much fuel for your small home.
WHY CHOOSE
THE FLASH ELECTRIC?
When you have a busy schedule, you need to rely on a company that turns up at the time agreed – a time convenient for you. When you call 
The Flash Electric LLC
, you can be sure that we'll be there. Our mission is to provide excellent work at an affordable price. Usually, we will equal or exceed the costs of our rivals. Contact 
The Flash Electric LLC 
to give you a quote on your next job. If you need any help with Lighting Installation, we will surely be there to help you. We are located in Athens, GA, and is open 24 hours a day, seven days a week. Call us today to explore how our basic service provider solutions can aid satisfy your basement remodel plans. Contact us at
Theflashelectricincorp@gmail.com
. Call us at
770-584-6186
for a cost-free quote or call us online!.