Welcome to the topic Ring doorbell install in Athens.
You've likely heard of the Ring doorbell, which is becoming increasingly popular. This type of tech is a doorbell with a motion sensor that can detect movement up to 30 feet away. The camera activates when it detects motion and records a video of the nearby region.
This doorbell is incredibly beneficial around the holidays, as it assists many people in identifying and, in certain circumstances, warding off would-be package thieves – in addition to those two key capabilities, the Ring doorbell also contains a two-way microphone that you can use to communicate.
This feature can also be used for other purposes, such as providing delivery drivers with no-contact directives.
If you want to get your Ring doorbell installed by professionals in Athens, then TheFlashElectric is the best choice for you! We'll be discussing different features of the Ring doorbell, along with how you can get yours installed.
What Is a Ring Doorbell?
Ring is a firm that makes smart security devices. Ring is most known for its video doorbell, which lets customers see, talk to, and record visitors to their front doors.
Amazon bought the company for $839 million in early 2018, and it now sells wifi-enabled items that connect with its Neighbors social media app, which allows users to post videos of unusual behavior and criminal activities outside their front doors, as well as view news from others within a 5-mile radius.
As per market research firm IDC, Ring's low-cost security systems are among the fastest-growing class of smart devices, with shipments predicted to expand at a rate of roughly 21% per year until 2023.
How Does It Work?
Once the Ring doorbell is installed, it connects to your home's Wi-Fi network to send video and other data to the Ring app, something you'll need to download to your smartphone to complete the installation. Once the data from the doorbell is uploaded to the app, you may access it from anywhere with an internet connection.
Although if you don't have time to check the Ring app every time you get a notice, you could always go back to the History section and check out each time an event occurs based on the timestamp and date, and it can even tell you whether it recognized a person or maybe just general motion.
You can also use the Ring app for other purposes. For instance, with the Neighbors feature, you may receive community notifications from others in your area who have Ring doorbells – you can learn about things like blackouts, lost animals, fires, and sometimes even crimes if they occur nearby.
The software not only works with the Ring doorbell but also allows you to register numerous doorbells and connect other cameras and outdoor lights.
The Ring doorbell has a rechargeable internal battery, and the app notifies you when the power is running low. If you have the proper hookups on your door, you can also hardwire it to your house.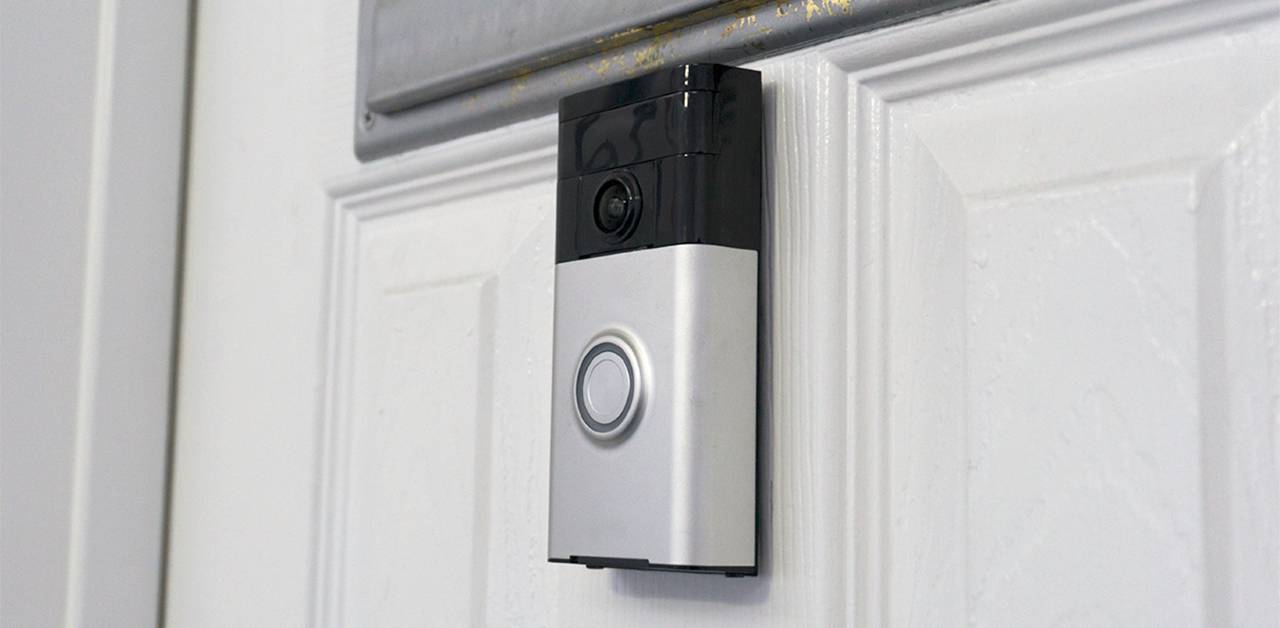 Features Of Ring Doorbell
The Ring doorbell is simple to set up in your home. The app is then downloaded to your phone. Anybody who comes visiting will be enabled to see and communicate with you.
The following functions are included with the Ring Video Doorbells:
HD camera
The camera allows you to view any visitor via the app, so you can see who is coming and why they're here. You won't have to worry about missing a late-night visitor if you have night vision.
Motion Detection
Your Ring Doorbell features built-in motion sensors that will alert you if someone is wandering about your property.
Mobile Access
You can interact with somebody at your home door from anywhere if you install the app on your smartphone.
Two-way audio
Ring's motto, "With Ring, you're always home," makes you feel comfortable and secure. That would not be the case if the audio capabilities were not present. The Ring app allows you to not only observe but also communicate with your visitors.
Ring Doorbell Options
A Ring Doorbell gadget comes with these functions as standard. You do, nevertheless, have a few alternatives for expanding Ring's powers. You can select from the following options:
Ring Video Doorbell
This is the most basic model, which costs roughly $199. It works in every home and connects to your Wi-Fi, measuring 4.98 x 2.43 inches. For further security, you may adjust the sensitivity of predefined motion zones, and you can observe your guest in 720-pixel clarity. You receive a rechargeable battery with this model.
Ring Video Doorbell Pro
The Ring Video Doorbell Pro is a slimmer, modified form of the Ring Video Doorbell. It costs $249 and has to be hardwired into an existing doorbell. You do, nevertheless, get a few more perks. With a 1080 pixel resolution, your video resolution is enhanced.
You won't have to worry about recharging the battery, and you can customize the look by changing the faces. The Wi-Fi connection is improved, and the motion detection regions may be customized for further security.
If you want to add to your protection, Ring has a handful of other items that can be used in conjunction with your doorbell. The following objects can be added:
Ring Chime
Chime is a sound that plugs into any normal outlet and alerts you when there is a visitor. This eliminates the need to be linked to your phone while at home. The cost of this device is $29.95.
Stick Up Cam
The Stick Up Cam is a little camera that mounts to a swivel mount and allows you to watch any guest. With your Ring Doorbell, you can connect as many as you like. Each camera will set you back $199.
TheFlashElectric Can Install Your Ring Doorbell In Athens
If you're in Athens and you would prefer if a professional electrician installed a Ring Doorbell for you, then TheFlashElectric can help! We can send in our experts to successfully install your device so that you don't run into any problems.
For more information, contact us at:
Have any questions regarding the topic Ring doorbell install in Athens? Feel Free to comment below.